Useful Information
National holidays: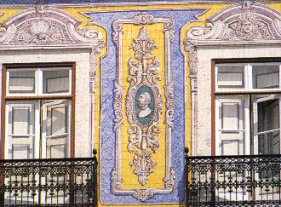 January 1st, April 25th, Good Friday, May 1 st, Corpus Christi (end of May or beginning of June), June 10th, August 15th, October 5th, November 1st, December 1st, 8th and 25th.
Time:
The continent of Portugal is usually one hour ahead of Greenwich Mean Time, except for Madeira, and the Azores which are one and two hour behind Portugal respectively.
Currency:
The Portuguese monetary unit is the escudo (Pte), written with the symbol $. Money can be changed in any bank and there are also machines for changing money in several places. Money and traveller's cheques can also be changed in hotels, but a commission is payable. The most widely used credit cards in Portugal are VISA, AMEX, EUROCARD, DINERS CLUB and MASTERCARD.
Medical assistance:
Accident and emergency departments in the hospitals are open 24 hours a day. The number for emergency services is 115. On the road, there are SOS orange-coloured telephones.
Exportation of National Art and Culture:
Exportation of these goods or effects can only be carried out with a certificate of exportation issued by the Secretary of State for Culture (SEC).
USEFUL ADDRESSES
AEROPORTOS E NAVEGACAO AEREA - ANA, E.P.
Edificio 120, Rua D
Aeroporto de Lisboa
1 700 LISBOA
Tel.: (351 -1) 80 80 44/80 00 88
Fax: (351-1)80 35 47
(Information on Airports, Aerodromes and Air services)
APAVT - ASSOCIACAO PORTUGUESA DAS AGENCIAS DE VIAGENS E TURISMO
Rua Duque de Palmela, 2 -1° Dto. 1200 LISBOA
Tel.: (351-1) 352 56 69/352 94 63 Fax: (351-1)525080 (Information on Travel Agencies)
ARAC - ASSOCIACAO DOS INDUSTRIAIS DE ALUGUER DE AUTOMOVEIS SEM CONDUTOR
Rua Dr. Ant6nio Candido, 8-1° 1000 LISBOA
Tel..(351-1)352 63 46/352 38 36 Fax: (351-1)3563737 (Information on Self-Drive Car Hire)
CNET • CONSELHO NACIONAL DAS EMPRESAS DE TURISMO
Av.50utubro.35- 1°
1000 LISBOA
Tel.: (351-1)54 74 54
Fax: (351-1) 57 99 86
(Information on Hotels, Restoration, Travel
Agencies, Entertainment and Gambling)
CP - CAMINHOS DE FERRO PORTUGUESES, EP
Av. da Republica, 66
1000 LISBOA
Tel.: (351-1) 7931633
Fax: (351-1) 7935403
(Rail service and timetable information)
DGT - DIRECCAO GERAL DO TURISMO
Av. Antonio Augusto de Aguiar, 86
1000 LISBOA
TeL: (351-1) 352 62 64
Fax: (351-1) 3150308
(Statistics, Tourist Resources, Tourist
Legislation, Approval and Classification of Tourist Accommodation, Complaints)
ENATUR - POUSADAS DE PORTUGAL
Rua Santa Joana Princesa, 10 A
1700 LISBOA
Tel.: (351-1) 848 90 78/848 12 21
Fax: (351-1) 80 58 46/848 43 49
(Central reservation office and information on Portuguese pousadas)
FUNDO DE TURISMO
Av. Antonio Augusto de Aguiar, 122
1000 LISBOA
Tel.: (351-1)352 62 34
Fax: (351-1)52 42 21
(Information on investment in the tourism industry)
GICOL • GABINETE DE INCENTIVOS E CONGRESSOS DE LISBOA
Rua Jardim do Regedor, 50
1100 LISBOA
Tel.: (351-1) 346 95 64
Fax: (351-1) 346 25 21
(Information and help on planning congresses and incentives in the Costa de Lisboa area)
GIN - GABINETE DE INCENTIVOS DO NORTE
Av. Diogo Leite, 242
Santa Marinha
4400 Vila Nova de Gaia
Tel.: (351-2) 37900 70
Fax: (351-2) 3790667
(Information and help on planning congresses and incentives in the north of Portugal)
HOTEIS DE CHARME
Praca do Principe Real, 11 r/c 1 200 LISBOA
TeL: (351-1) 346 71 68/347 01 46
Fax: (351-1)346 1976
PORTUGALIA - COMPANHIA PORTUGUESA DE TRANSPORTES AEREOS,SA
Aeroporto de Lisboa • Rua C, Edifi'cio 70
1700 LISBOA
Tel.: (351-1)842 55 00
Fax: (351-1)8425657
(International air carrier)
PRIVETUR - ASSOCIACAO PORTUGUESA DE TURISMO OE HABITACAO
Largo das Pereiras
4990 PONTE DE LIMA
Tel.: (351-58) 74 1493
Fax: (351-58) 74 1493
(Information and reservations for manor house tourism - TH - Turismo de Habitacao)
SATA AIR ACORES - SERVIQO ACOREANO DE TRANSPORTES AEREOS,EP
Av. Infante D. Henrique, 55 9500 PONTA DELGADA S.MIGUEL ACORES
Tel.: (351-96) 222 55
Fax: (351-96) 250 27
. (Air transport in the Azores)
SINDICATO NACIONAL DE ACTIVIDADE TURISTICA, TRADUTORES E INTERPRETES
Rua do Telhal, 4-3°
1100 LISBOA
Tel.: (351-1)346 71 70
Fax: (351-1)342 32 98
(Information on guides, translators and interpreters)
TAP - AIR PORTUGAL
Edifi'cio 27 Aeroporto 1 704 LISBOA CODEX Tel.: (351-1) 841 5000 Fax: (351-1) 841 5095 (International air carrier)
TURIHAB - ASSOCIACAO DE TURISMO DE HABITACAO
Praca da Republica
4990 PONTE DE LIMA
Tel.: (351-58) 74 16 72/74 28 27
Fax: (351-58) 74 1444
(Reservations and information on manor house tourism - TH - Turismo de Habitacao)
SEC • SECRETARIA DE ESTADO DA CULTURA
Palacio Nacional da Ajuda
1300 LISBOA
Tel.: (351-1) 364 98 67/364 98 61
Fax: (351-1)364 98 72
(Information on exportation and certificates for National Culture and Art)
| Costa Verde | Montanhas | Costa de Prata |Costa de Lisboa | Planicies | Algarve | Azores | Madeira |